Lisa Osteen Comes is an Associate Pastor at Lakewood Church in Houston, Texas under the leadership of her brother, Pastor Joel Osteen. In her role, she brings over 25 years of preaching and ministry experience to the congregation and is involved in many aspects of the church's leadership.
Lisa is a notable miracle of our day, having been healed of a crippling disease as a baby. Injured at birth, Lisa developed a condition similar to cerebral palsy which doctors said would cripple her and cause her early death. But as her parents prayed for her, God miraculously healed Lisa before her first birthday.
In 1990, while serving at Lakewood Church, again Lisa's life was spared when she opened a package containing a pipe bomb that exploded in her lap, riddling her office with nails and shrapnel. God miraculously protected her and she escaped with minor injuries.
Through all of her challenges and experiences, Lisa has become known as a respected ministry leader and Bible teacher. Lisa's passion for God's Word and love for people radiate in her practical, yet insightful messages. Lisa is a graduate of Oral Roberts University. She and her husband, Kevin, work together at Lakewood Church and they have three children.
Contact Lisa Osteen Comes
To contact Lisa for a speaking engagement, event, or an interview:
Leslie Garcia
Office: (713) 491-1123
Cell: (832) 849-7606
Email: leslie@lakewood.cc
Lakewood Church
3700 Southwest Freeway
Houston, Tx 77027
Phone: 713.635.4154
Website: www.lakewoodchurch.com
Watch Lisa's Latest Message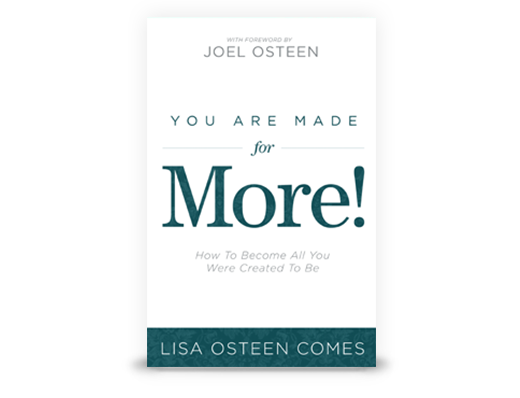 You Are Made For More!
How to Become All You Were Created to Be
It's time that you know YOU ARE MADE FOR MORE. Lisa Comes' newest release will inspire you no matter what you have been through or what you may face, God has a bright destiny for you to walk in now.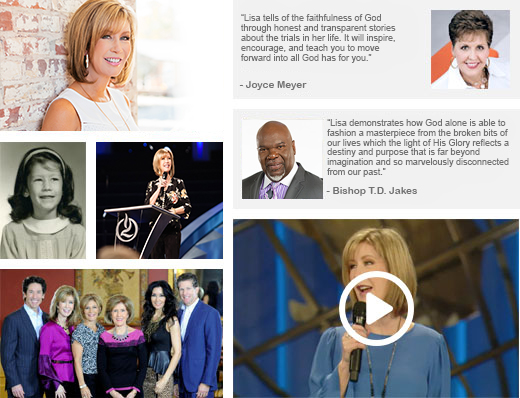 Lisa Comes Presskit
Download Lisa's Press Kit with tons of publicity, family and Lakewood Church photos, video links, Endorsements and more!